Our Projects in Marple Memorial Park
The Friends of Marple Memorial Park have had amazing success with their projects in the park, thanks largely to the great support from local people, other voluntary organisations and the Marple business community. You can read more about these successes here.
Stockport CAN Fund helps volunteers go "Green"
Climate Action Now Award enables petrol gardening tools replacement
In May 2022 Friends of Memorial Park were awarded £1,550 by the Stockport CAN (Climate Action Now) Fund to replace existing petrol driven gardening equipment with cordless battery powered items. The award enabled us to purchase a cordless lawnmower, a strimmer, long reach hedge-cutters and standard hedge-cutters plus the batteries and charger needed to run them. It also meant that we could scrap our old petrol driven equipment and remove our dependency on petrol completely.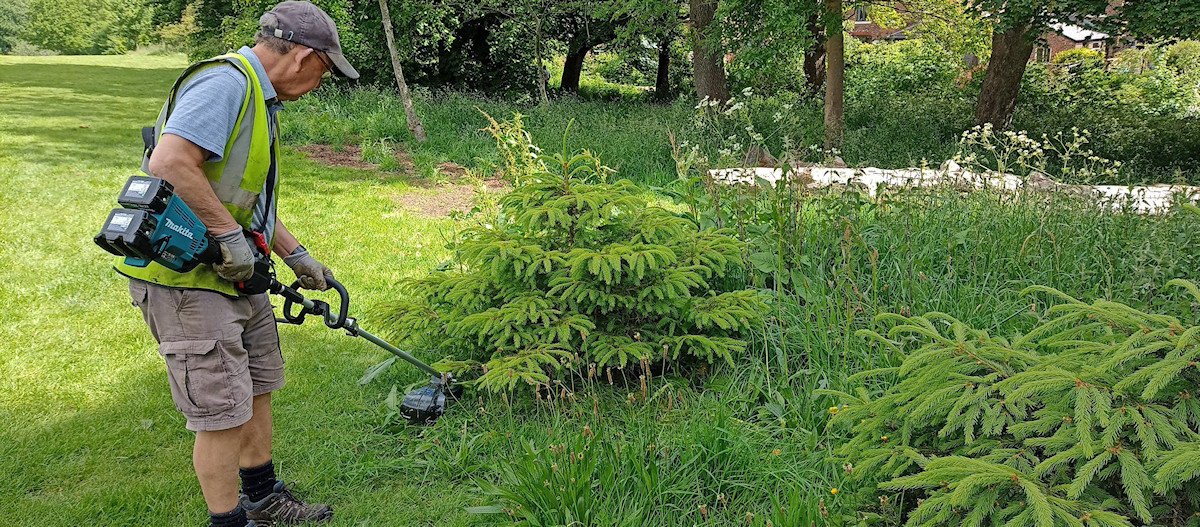 New home in the park for giant Marple Frogs
On Saturday 12 February 2022 Friends of the Park were pleased to install Canal Frog Rose and baby Bud in Marple Memorial Park. The frogs' new home is in the Reading Circle behind the library, where they take the place of the original wooden sculpture that we had to remove in 2021 due to decay.
They certainly look right at home and fit in so well that the area could have been designed for them. The Reading Circle was originally created by Friends of the Park in 2007/8 and was funded by a BBC Breathing Places Grant. We're delighted that Rose and Bud will give this area a new lease of life so many years later.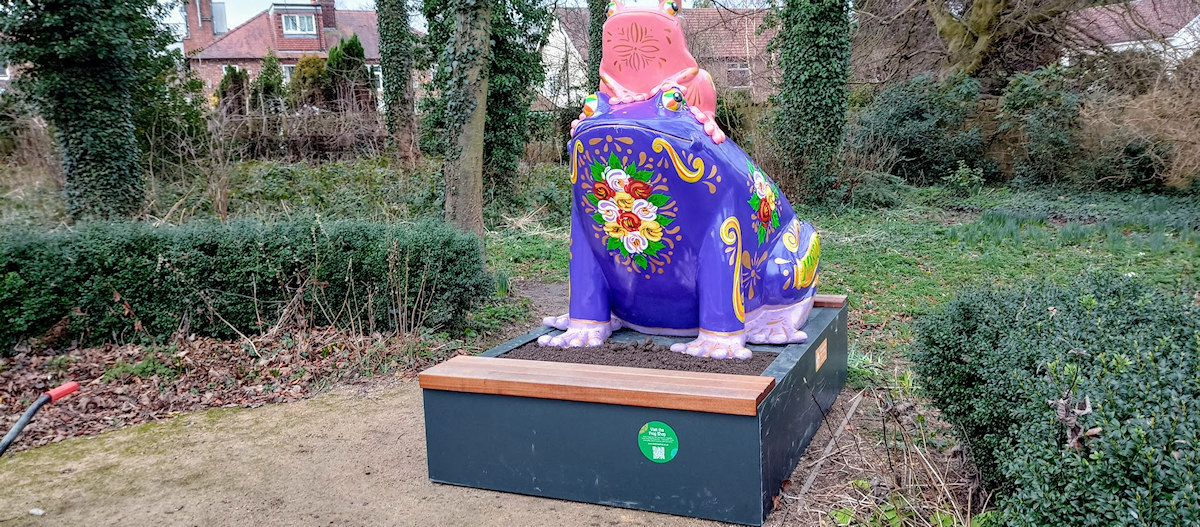 New Minibeast springers installed in the Infants Play Area!
Friends of Marple Memorial Park are delighted to announce that 3 new Minibeast Springers were added to the Infants Play Area in February 2022.
Our 50% contribution was funded by our 50-50 Club. Why not help us do even more for the park by signing up too!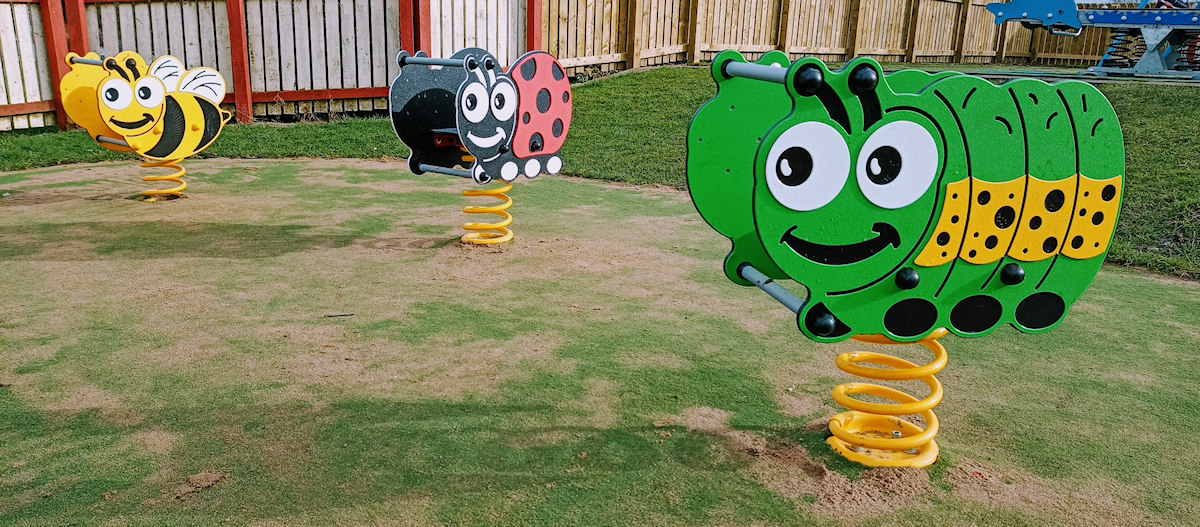 Pavilion Roundels Art Project success despite Lockdown!
In April 2018, during discussions about maintenance of the former bowling pavilion in our park, we realised that by removing an old disused noticeboard we could create a large blank "canvas" for a potential artwork project under the pavilion canopy. Our committee of volunteers loved the idea because the pavilion was build by soldiers who returned from WWI in memory of their comrades who were lost and it would be a wonderful commemoration.
So Friends of the Park joined forces with Art Stop CIC to develop a new project to link-up with and build on this success by creating more platforms for different generations to connect through community art and to enhance the appearance of the former WWI Bowling Pavilion within our busy Community Park.
The Covid 19 pandemic stopped much of what we do in its tracks in 2020 but not this project, which has been a great success!
Refurbishment to the top section and creation of a MUGA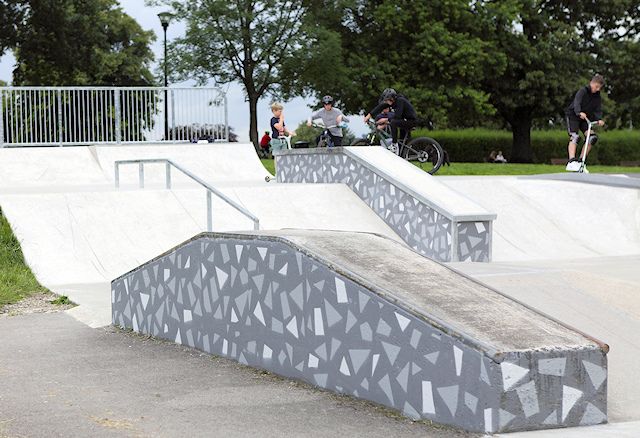 It seems an incredibly long time ago now that we first revealed our ideas for the top section of the skatepark and the basketball court. It was actually during the Team Extreme event at the 2017 Marple Carnival, which celebrated the successful completion of the skatepark improvements that we'd been working towards since 2011.
A phase II wasn't initially envisaged but as we neared the end of the project it became clear that we wouldn't really be finished until the old top section was brought up to the same standard as the new part of the skatepark, and the basketball court had been way past its best for a very long time. Phase I had been a huge success, with fantastic community support, and we hoped to build on that and maintain momentum.