Tree Surgeon Myers Tree Care
Myers Tree Care has been one of Friends of Marple Memorial Park's most practical and consistent business supporters for many years. Owner David Myers donated a commemorative Yew tree to the park way back in 2005 and Myers Tree Care has been our go-to service for anything to do with trees ever since.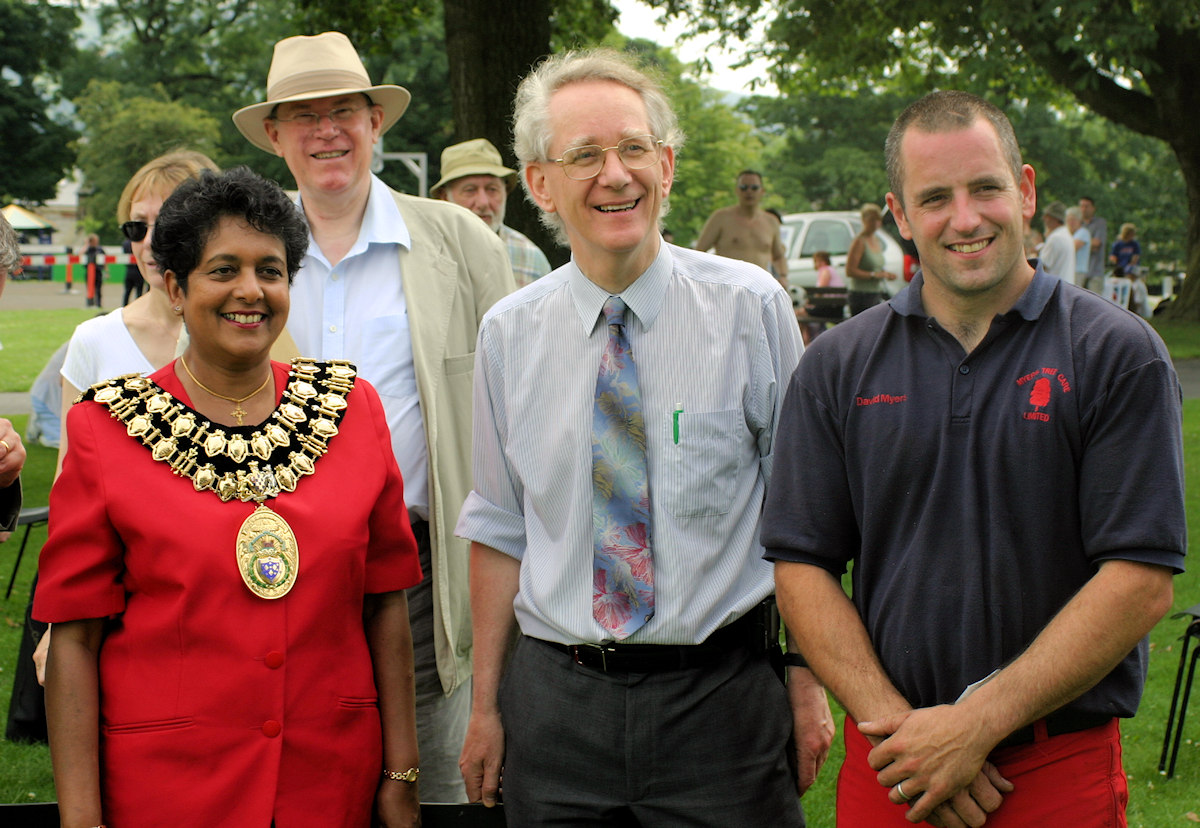 A young David Myers with MP Andrew Stunnell and Mayor Shan Alexander during the tree planting ceremony in 2005.
Expert guidance and project support
David was instrumental in putting us in touch with Andrew Frost, the tree sculptor who created Midnight the Owl for us, and also the nature sculpture behind the library, which Myers Tree Care installed for us free of charge. When we needed to remove large tree limbs from the park after they became rotten Myers Tree Care came to our aid, and also when we needed the remains of Midnight to be removed following decay and vandalism he was there again, never requiring payment for his services.
When we needed a tree removing to allow a CCTV camera to be installed to combat vandalism around the Bowling Green, Myers did it free of charge so quickly we didn't get any photos!
Stump removal near Infants Play Area
In February 2022, Myers Tree Care removed a decaying tree stump near to the Infants Play Area for us after we grew frustrated waiting for the council to do it.
So look no further than Myers Tree Care for tree services in Marple!
Friends of the Park can never say thank you enough for the help and support that Myers Tree Care has given to our park and we know that we are not the only local organisation to regularly receive this kind of support from David and his team. So please help us to say thanks by using this community-mind business whenever you can!
Myers Tree Care Tree Surgeon in Marple | Tree Surgeon Myers Tree Care on Facebook