Improved setting for Cpl. Danny Winter's Bench
As explained in our first article about Danny Winter's Bench, we can't take any credit for its original installation in 2009 - that was all down to his family - but we do think it instantly became a key feature of the park and we've always felt it was very important to care for it as part of our task days as best we can.
The addition of "Danny's Pots"
Back in June 2016 we were given some large hanging baskets with water reservoirs in the bottom by Friends of Rose Hill Station. We couldn't envisage anywhere to put these in the park until we realised that they would work as pots too if we sunk them into the ground. We tried them out in a number of different locations but as soon as we placed them at each side of Danny's bench we knew we'd stumbled on a great way to enhance the setting. Since then we've made a big effort to keep them well planted and watered when needed.
Hardstanding cobbles in front of the bench
More recently, in the summer of 2019, we noticed that wear and tear to the grass in front of the bench was causing it to look a little bit scruffy. We first met with Danny's family to make sure they were happy for us to take matters in hand, and then asked the council to obtain prices for creating a new hardstanding in front of the bench.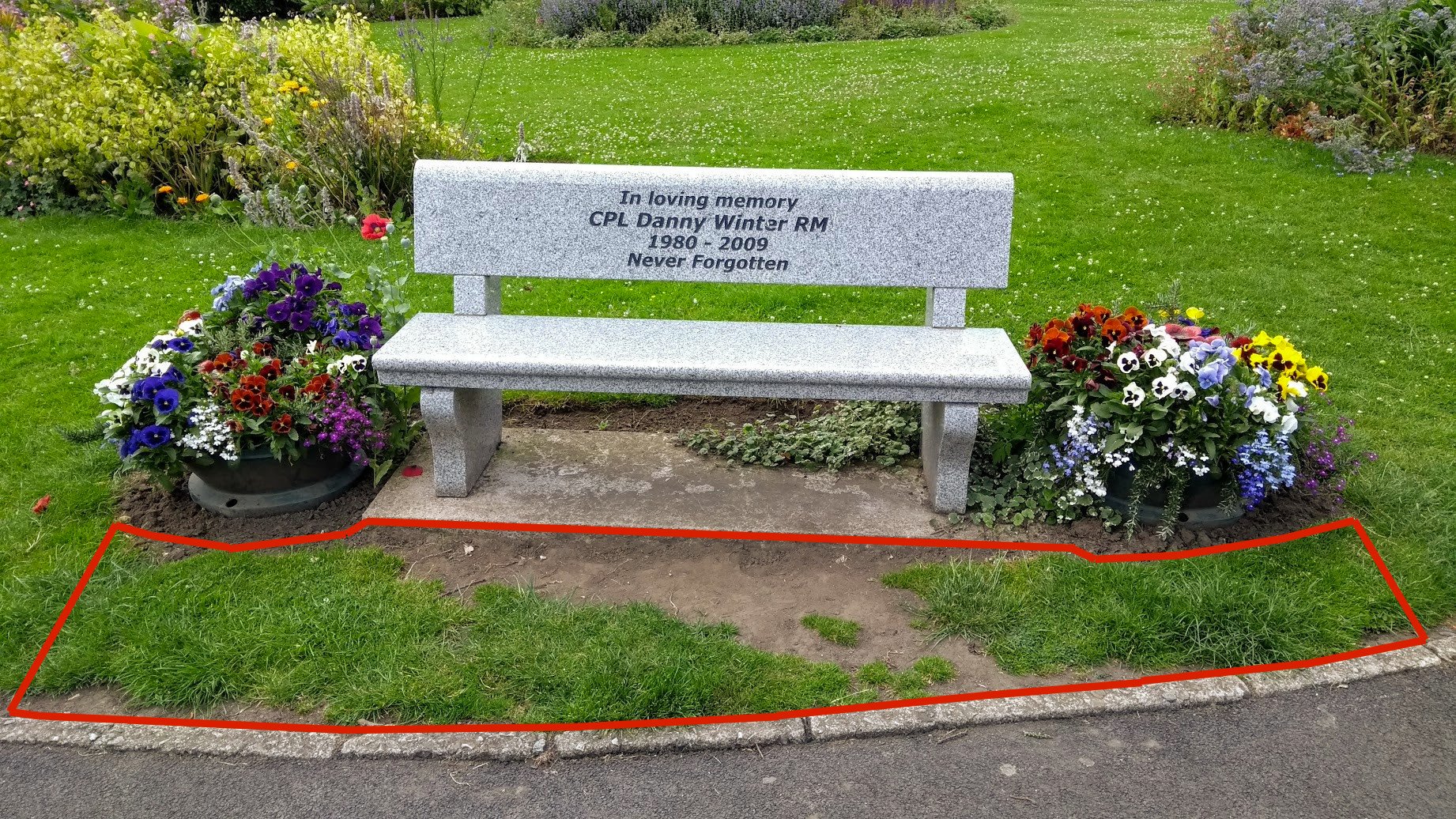 After considering the options we were given we chose to go with the addition of cobbled setts with resin grout installed by the council's contractor. In September 2019 we were delighted to unveil this new enhancement in front of the bench, which means it should never have to look scruffy again. The photo below was taken before we'd done a final clean-up.
This small project was funded by Friends of the Park' 50-50 Club with a very generous contribution from Danny's family too.