Go Local - Marple News
Go Local - Marple News run by Dharmesh and Nidhi Patel had a major refurbishment during the summer of 2020 and they held a Grand Opening Day on Saturday 18 July to relaunch the new shop. Dharmesh and Nedhi have been regular supporters of our Annual Family Treasure Hunt and it was thanks to this that they chose Friends of the Park to be the beneficiary of their raffle.
We were delighted to learn that the raffle raised a fantastic £221 for the park, which we collected on Wednesday 22 July and presented them with a thank you card and a certificate of appreciation. Dharmesh and Nidhi also agreed to take one of our collection boxes as a way of continuing their great support.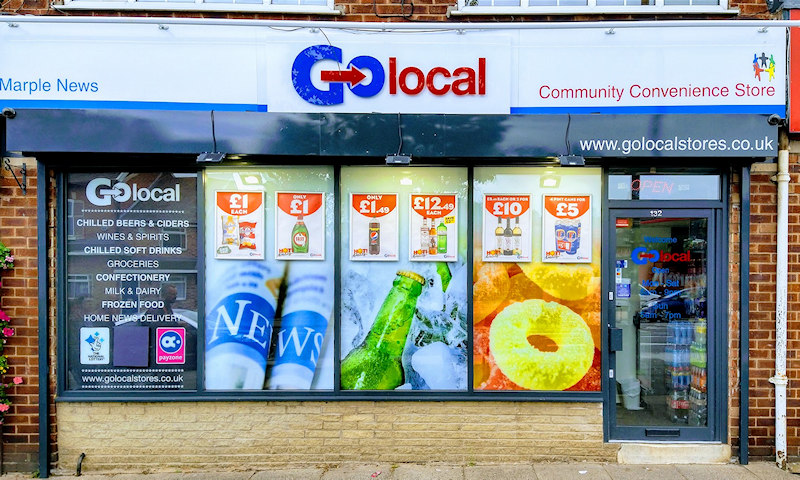 Go Local - Marple News on Facebook
Collection Box updates:
In December 2020 Dharmesh and Nidhi swapped out their first full collection box, which was jam-packed with coins donated to Friends of the Park. The most recent box was swapped out in September 2021 and provided £33.68 in donations for the park from shop customers.
Here's a running total of the collection box funds raised at Go-Local Marple News for Friends of the Park:
December 2020: £31.00
January 2021: £20.66
April 2021: £42.42
September 2021: 33.68
Running total £127.76
A very big thank you to Dharmesh and Nidhi at and their generous customers!