Despite a frosty start it turned into a beautiful day just right for planting over 2,000 bulbs with the help of four Duke of Edinburgh Award students. This kept the photographer busy too, so there are not as many pictures of other activities as usual.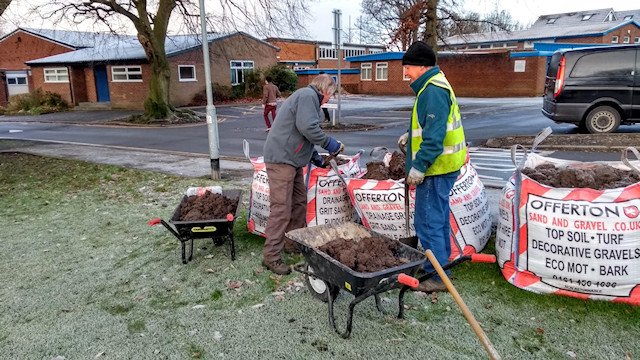 Those other activities included filling ruts with soil in the new wildflower meadow area of the park, clearing and tidying the main flowerbeds and the war memorial beds, crown-lifting of trees to remove branches at eye-level, litter-picking throughout the park and lots of work on the Reading Circle behind the library following completion of the hard-standing resurfacing that we paid for.
Planting of bulbs with the students included Bluebells around the new pine trees near to the Skatepark, a Bee-Mix selection in the canalside wildlife area and daffodils planted behind the three old wooden benches along the main path. Of course that included the obligatory conga to tread down the soil and turf on top of the newly planted bulbs. Bee-Mix bulbs were also planting in the Reading Circle woodland and miniature daffodils and crocuses in the war memorial beds by our volunteers too.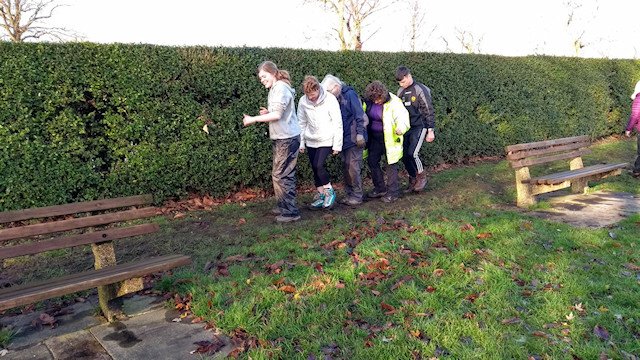 While all this was going on the public in the park kindly donated over £17 in our collection bucket to show their appreciation.