Our volunteers weren't put off by the early showers and enjoyed mainly sunshine with another shower at tea break. This time we were mostly back on the main flowerbeds, where there was lots of work to do thanks to the weather.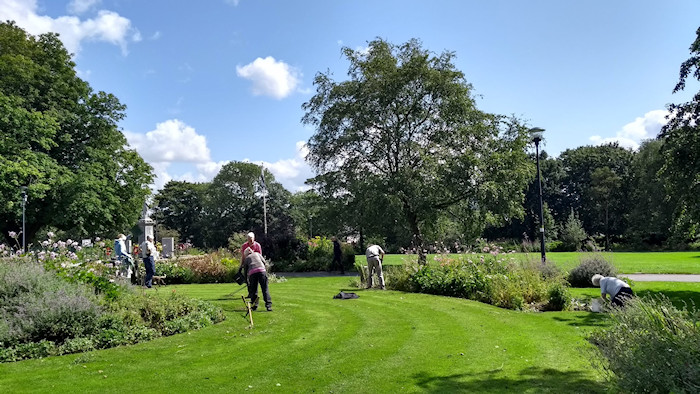 We did the usual litter-pick but the park was relatively clear, presumably also thanks to the recent weather. We did more work using our fantastic Pullerbear to remove self-seeded saplings along by the canal this time too. Unfortunately the camera wasn't available to capture this work but there is plenty more to do so we should manage it next time.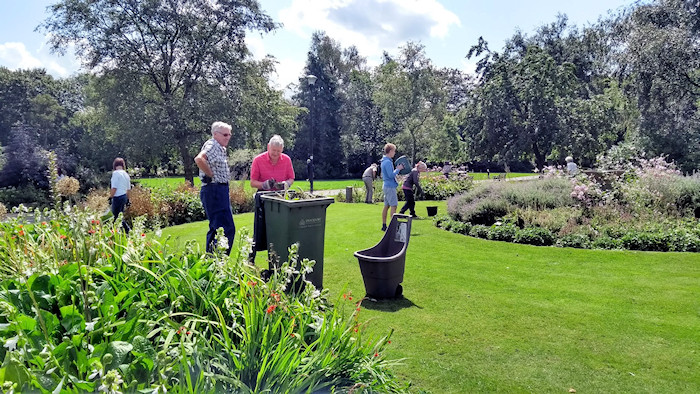 With us more visible today and the sun being (mostly) out we had the extra boost of more than £35 donated in our bucket by visitors who love the way we look after the park.