First formal task day of 2022!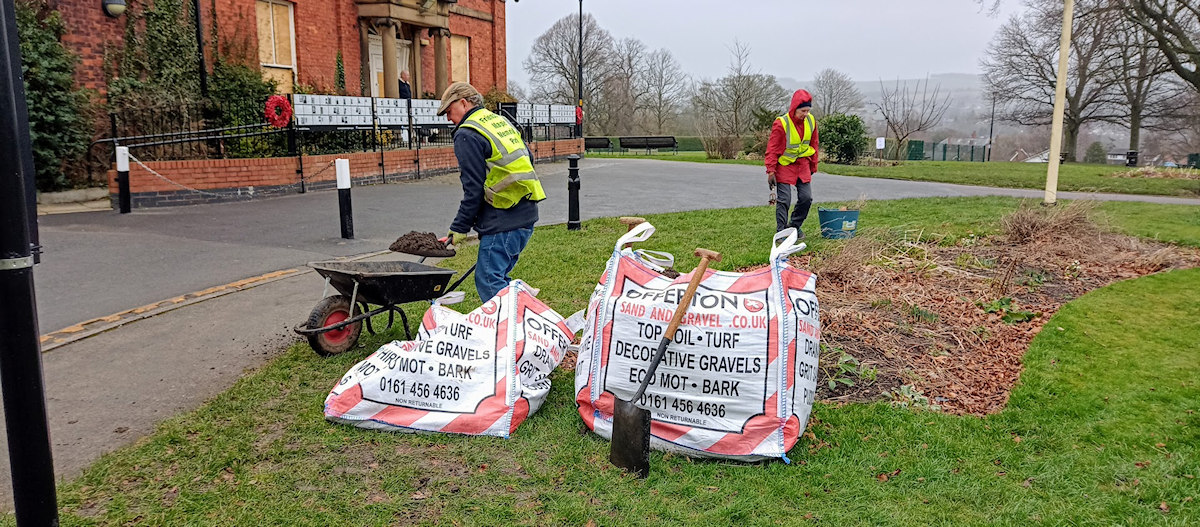 It was great to get our volunteers back into the park for the first time this year, despite nearly getting blown away by high winds.
Today's efforts were focused on a general tidy of of the main flowerbeds. We spread some new top soil on the Sensory Garden opposite the Scout Hut as part of our tidy-up there and replanted Danny Winter's pots too. We also spread some top soil along the top edge of the skatepark to fill the gap between the concrete and grass that had been developing.