Today the park hosted the fifth Annual Treasure Hunt organised in partnership with local estate agent Julian Wadden. The weather held for the best part of the day and it was great to see so many children and families enjoying the park again.
5th Annual Treasure Hunt
This year's Treasure Hunt was an incredible success, raising £2,697 for the park. A huge thank you to Julian Wadden Estate Agents and our volunteer Diane Jackson, who does such an amazing job engaging with local businesses to raise sponsorship and raffle prizes for this brilliant event, which is growing in popularity each year. For a full report on this year's Treasure Hunt and details of the businesses who supported it, please take a look at our 2019 Treasure Hunt Report.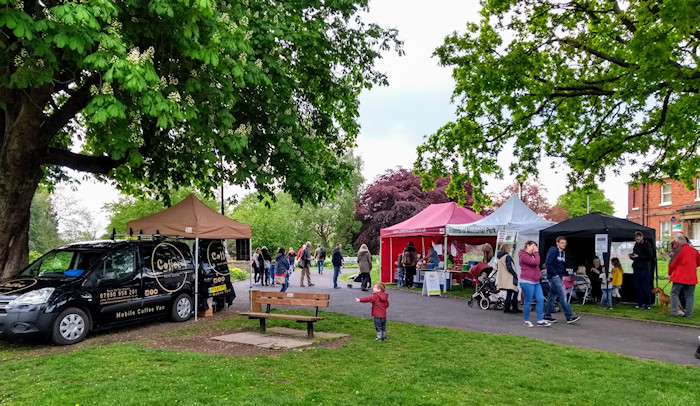 Task day volunteers...
A good turnout by volunteers and those not directly involved in the Treasure Hunt worked hard on the main flowerbeds, in the Bandroom Garden and on painting metal fixtures and fittings throughout the park, including the library handrails.
We also put out a large number of surplus pots around the war memorial and gave them away for free (but asked for donations). A fantastic £40 was left in our donation bucket, which was added to the Treasure Hunt total.